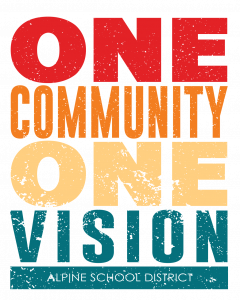 We partner with administration, teachers, and teacher teams to ensure the highest levels of learning for ALL students and adults.
Hear what teachers, administrators and instructional coaches have to say
"When I work side-by-side with teachers and collect student evidence, it impacts student learning and student well being."
"Having an Instructional Coach is one of the best resources we have. Use your instructional coach, get to know them, bring them into your classroom, they are amazing!"
"Having an Instructional Coach is a Game Changer! They attend weekly collaboration and help teams achieve their student learning goals."
"Out third grade team meets with our Instructional Coach on a weekly basis. We analyze data and answer the four essential questions."
"I co-planned a writing lesson with my Instructional Coach, worked together and taught parts of the lesson, then we collaborated about next steps."
"When I think about my Instructional Coach I think about her as the missing piece to a puzzle. My team has a lot of resources, but my Instructional coach is able to enhance our team's knowledge with her ability to create resources, demonstrate lessons, attend weekly collaboration, analyze data, and just be a part of our team!"
"I co-plan and co-teach using the PLC Results Cycle with the teachers in my building."
"Lisa collaborates with teacher teams helping them set attainable goals that serve as benchmarks for student progress. She helps teachers analyze data and adjust their instruction for more effective student learning. Teachers appreciate the commitment she has for results-oriented goals."
"Melanie has been instrumental in moving the vision of the school forward in the areas of literacy. Her gift to our school has been her knowledge and coaching of teams at any level to use the PLC Results Cycle seamlessly. I am very impressed with her teachability and growth mindset at the same time that she has some much to offer."
"Caitlyn has played a critical role in defining how we approach collaboration at Aspen. She has developed trusting relationships and established herself as an important member of the teacher teams. Teachers and teams know that she will be in their mid-week collaboration and can trust that she is focused on supporting the team as the team works to support children."
"Instructional coaching has a direct impact on student learning. Coaches (you) have come into my classroom and actually modeled teaching a lesson in order to improve my teaching. There is a direct correlation between helping teachers and student achievement. My instructional coach is vital to successful teaching practices."
"My coach helped me get better as a teacher and my students excelled in reading. She observed me first to try and find ways to best assist me in my reading instruction. She then came up with various different practices, assignments, and assessments that would benefit my students in reading instruction."