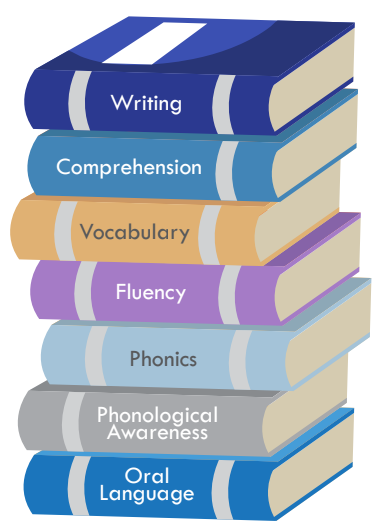 The ability to manipulate phonemes within words by isolating sounds and blending them.
The relationship between phonemes and printed letters and the use of this knowledge to read and spell.
The effortless reading of text with adequate rate, accuracy, and expression to support comprehension.
The knowledge of words and their meanings.
The ability to extract and construct meaning from text.
The ability to communicate knowledge, ideas, and feelings in written form.